The ACM Conference on Recommender Systems always hosts a number of interesting workshops. An overview of past workshops can be found at https://recsys.acm.org/workshops/, for the most recent ones check the latest ACM RecSys Conference webpage.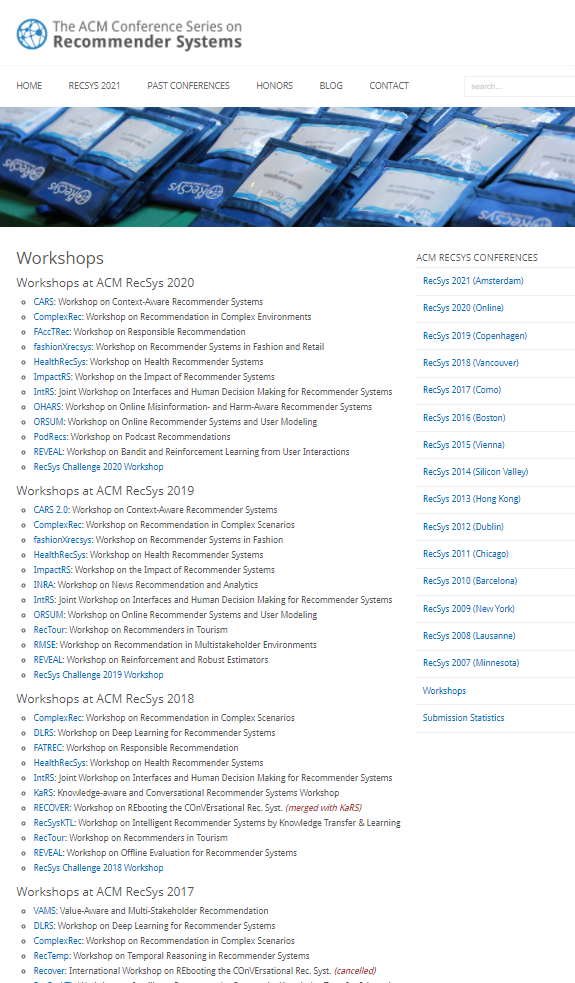 Many other conferences also host workshops relating to recommender systems. Most notably probably SIGIR and UMAP but also many others.
Latest News on Recommender-Systems Workshops
Here is a list of all our news relating to recommender-system workshops.
KDD is a premier conference and KDD 2023 is also interesting for recommender-systems researchers as it features 3 recommender-systems workshops. Namely, EvalRS2023, A Well-Rounded Evaluation of Recommender Systems. The Second Edition of the workshop on well-rounding the evaluation of recommender systems, covering fairness, robustness and trustworthiness. OARS 2023, the workshop on online and adaptive recommender Read more…