2023 ACM RecSys Conference with the lowest number of industry sponsors since 2015
November 10, 2023
The 17th ACM Conference on Recommender Systems (ACM RecSys) in Singapore has ended some weeks ago. Like every year, there were many amazing presentations, and many well-known IT companies sponsored the conference, including Google, Meta, Amazon, and Netflix. However, the number of sponsors of the ACM RecSys conference took a sharp fall this year.
Only 10 companies sponsored the 2023 ACM Conference on Recommender Systems (see picture below). This is the lowest number since 2014 and 2015. In the previous years, between 2018 and 2022, the number of sponsors seemed stable at around 20 per year (with an exception in the year of the COVID-19 pandemic, which had 11 sponsors for the online-only conference).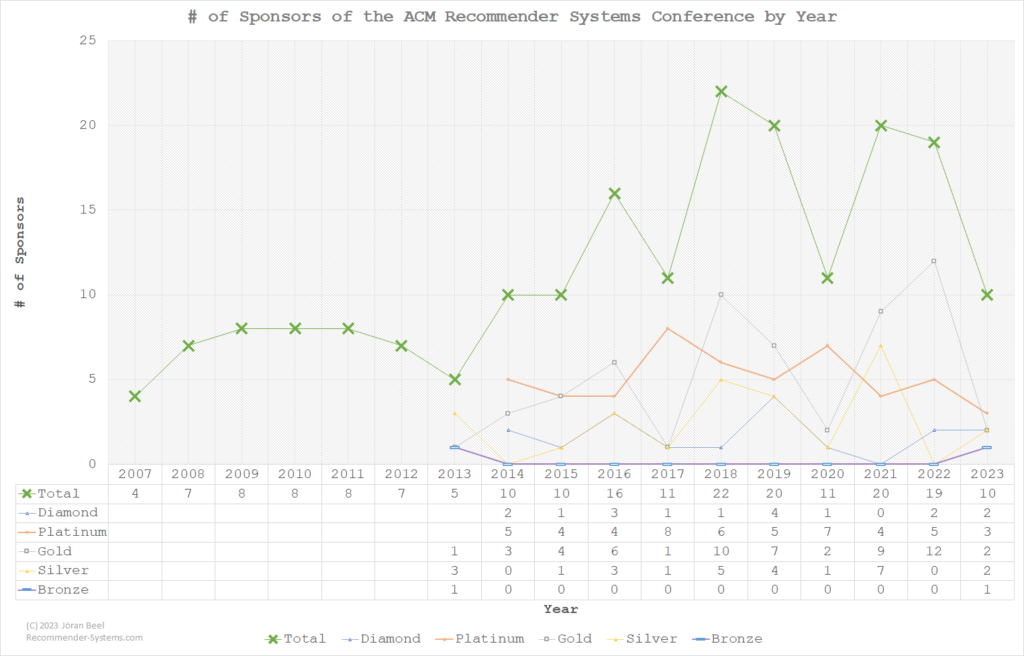 So what is the reason? The declining interest of IT companies in recommender systems? A generally tough financial situation, that forces many companies to think twice before sponsoring an academic conference? The location of ACM RecSys 2023? …? What do you think?